Ritenour Live
Fri Sep 04 16:11:21 CDT 2015
Ritenour High School will hold their first ?Soccer Saturday for Childhood Cancer Research? on Sept. 26 to raise awareness and funds for CJ?s Journey, a non-profit foundation formed in 2009 after the passing of CJ Aubuchon, a former Ritenour soccer player who courageously battled osteosarcoma in his teens.
…
The Ritenour community celebrated the beginning of the new school year on Saturday, August 29 with a back to school celebration, Black and Orange.
The girls volleyball team defeated McCluer North on August 25 by scores of 25-22 in each game.
Senior Kayla Whiteside led the team with 7 kills, followed closely by junior Taylor Russell with 6.
…
Ritenour opened the season with a heartbreaking loss to Marquette on Friday, Aug. 21.
T.J. Ball scored three touchdowns in Ritenour's 21-20 loss.
The team will look to get its first win on Friday, as Mehlville comes to town.
…
Ritenour High School staff showed their Husky Pride this summer while traveling. Staff were encouraged to wear their Ritenour staff shirts when traveling on vacation.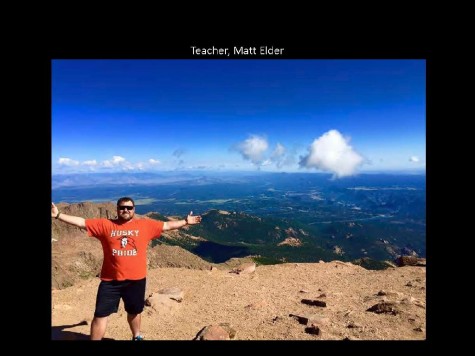 Rasheen Aldridge Jr. is the youngest member of the Ferguson Commission, a committee put together to study what factors led  to the "unrest in the wake of Michael Brown's death" in St.
…
The Ferguson Commission's "Arts Speak!" Youth Summit, held on June 27, at Grand Center Arts Academy, brought together youth of various ages to create activism through dance, theater, or music.
…
June 26 – Missouri Governor Jay Nixon choose Ritenour High School  to hold a press conference to explain his veto on House Bill 42. House bill 42 was legislative changes to the transfer and accreditation education law.
…